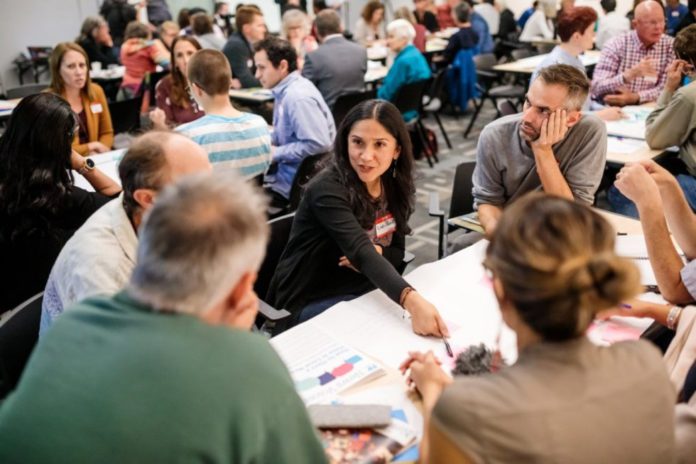 In 2018, Gates Family Foundation made informed, engaged communities a strategic priority area — joining with partners to launch the Colorado Media Project as a community-based response to the insidious decline of our local news ecosystem and the negative impacts on civic conversations and engagement.
We recognized that sustaining trustworthy, solutions-focused, local news is key to making progress in our core areas of focus — from education to natural resources to community development. This is why, for decades prior, we invested in public media and nonprofit, digital startups as a cross-cutting strategy across the Foundation.
Gates Family Foundation's current three-year commitment to the field of local civic news was inspired by rebellious journalists who dared to chart a new path toward meeting 21st century information needs, and by a new spirit of collaboration among mission-driven journalists that was emerging across Colorado.
So this year, as part of our broader effort to engage the community in informing Gates Family Foundation's new strategic plan, we took a step back to solicit feedback from our key stakeholders.
We wanted to know if they thought we'd been effective and what work remains to be done, so we could focus our energy and resources to be most impactful.
We broadly distributed a survey to stakeholders and received responses from 66 people, including journalists, philanthropic funders, and nonprofit leaders. We asked them to identify the most pressing challenges and most promising opportunities.
By Melissa Davis | December 1, 2021 | Foundation News, Vibrant Communities | 0 comments